Diploma in Fitness & Sports Physiotherapy
IISM is happy to introduce new course on Fitness medicine specially designed for physiotherapy professionals. Diploma in Fitness & Sports Physiotherapy is a one year program (6 months course + 6 months internship). Eligibility is BPT/MPT for further information please contact our course counsellor 965 965 0000.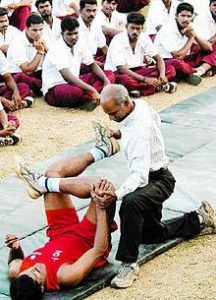 Topics Covered:
Sports Medicine
Fitness Medicine
Biomechanics
Exercise Physiology
Sports Nutrition and more
Fitness & Sports physiotherapists are involved in prevention and management of injury resulting from sport and exercise participation at all ages and levels of ability. Sports physiotherapists provide advice on safe participation, promoting an active lifestyle to help all individuals improve and maintain their quality of life. Sports physiotherapists also have a role in helping those involved in sport and recreational activity to enhance their performance.
Please note upon completion, the diploma certificate will be directly awarded by IISM and not from Dr MGR Medical University.